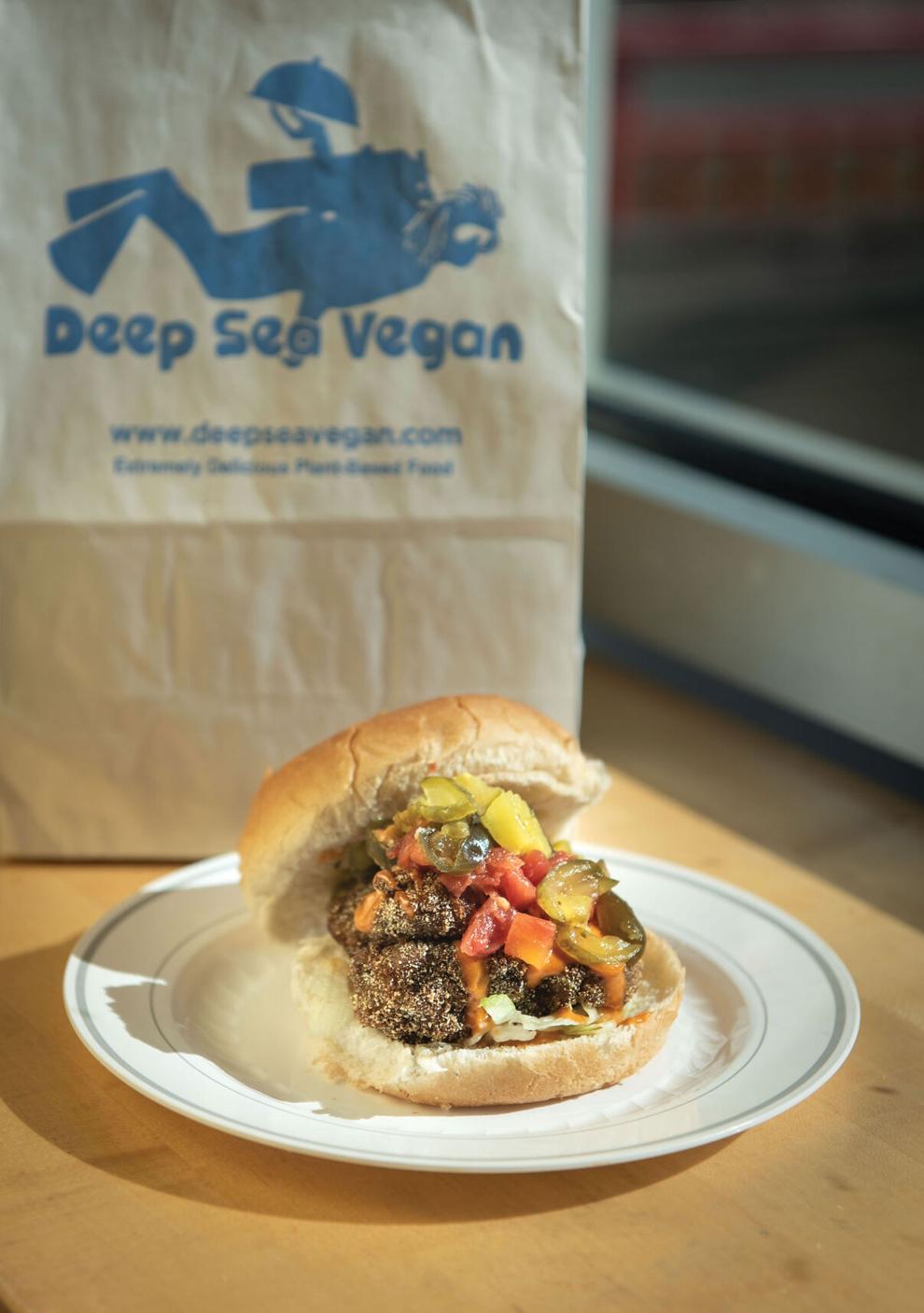 VEgan dishes exhibit a particular culinary creativity, and the attempt to create a vegan version of seafood is particularly tricky among all the meat alternatives. In the bustling bustle of Hunters Station in East Nashville, Deep Sea Vegan brings locals and visitors alike underwater flavors, without the meat. The vegan pop-up is open every weekend – Saturdays and Sundays from noon to 6 p.m. Arrive early, as they sell out.
At the forefront of the menu is the signature Deep Sea Fish Sandwich. With its fish substitute — made with delicious hearts of palm — and flavor combinations, it's a customer favorite that's unique and fresh. The hearts of palm are coated in Southern cornbread batter and fried to perfection. Topped with pickles, candied jalapeños, lettuce, tomatoes and signature Deep Sea sauce, the sandwich is spicy, creamy and tangy, with surprisingly of fish flavor. The pop-up's whipped potatoes are served as a side dish – a plant-based cheesy mashed potato dish with its own kick.
After such a savory and spicy lunch, Deep Sea's Key Lime Pie – a dessert usually hard to find for vegans – is a delicious option to refresh your palate. With a nutty crust, creamy base, whipped topping and fresh lime twist, the pie is bold and delicious. Luckily for all of us, Deep Sea Vegan is open this weekend.