Based on the positive results of its activities in the alternative milk sector, the Tnuva Group is deepening its investments in the alternative sectors of beef, chicken, fish and eggs. The group is setting up an R&D center focused on alternative proteins, with an initial investment of NIS 5 million (about $1.45 million), Calcalist has learned.
The centre, which is currently being set up in Rehovot, is part of the company's strategy to maintain its leading position in the national market by updating its product lines to reflect the changing tastes of consumers, as well as creating a basis for continuing to sell its know-how in international markets.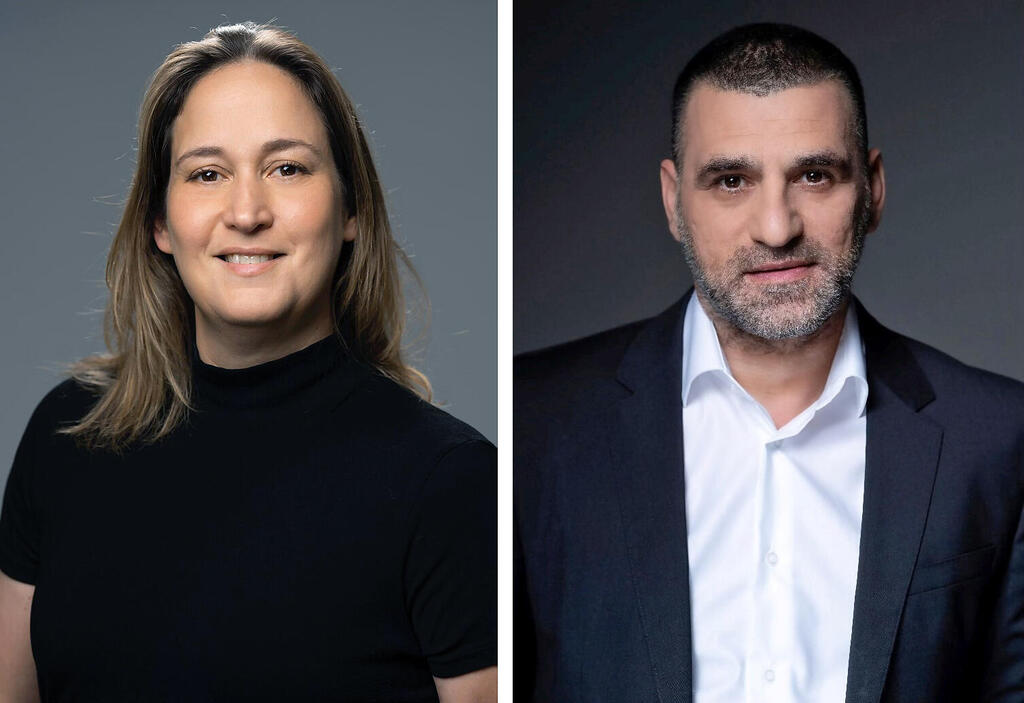 The new center will allow the company to use raw materials developed by various alternative protein startups to develop consumer end products. The move will facilitate the rapid development of innovative products, said Pnina Sverdlov, director of R&D at Tnuva, who will also lead the new R&D center.
"Faced with the development of all kinds of alternatives, we realized that we had to create a new "playing field" with food technologists whose expertise lies in the development of products made from innovative raw materials. This installation will allow us to set up a pilot that simulates all the processes that take place in our factories, including the production lines. This way, we can manufacture the entire product line in small batches and conduct a lot of experimentation with raw materials that have not yet been introduced to our factories," she explains.
While the company's dairy R&D center is running pilots using quantities reaching tens of kilograms, testing involving the innovative and expensive alternative protein feedstocks will involve smaller quantities measured in tens and hundreds of grams. . This requires specialized equipment, says Sverdlov, adding that this is the first time the company has dealt with alternatives to meat, fish and eggs.
The decision to establish an R&D facility dedicated to alternative proteins was also born out of the need to bridge the gap between the company and young startups. "We realize that we can build our next generation of products through our partnership with startups. There will be something in these innovative ingredients that will change the game, so we are investing a lot of money and management resources in this project," says Sverdlov.
"But we also realize that the way we work as a big food company doesn't fit with the startup culture and when these young companies meet big companies, it can be very complex for both parties. That's why we had to create a situation where we also speak a bit of their language, while allowing them to understand the language of the industry, what the industry is looking for in terms of processes, regulations, requirements Kosher Food, Costs and Suite."
Sverdlov believes that the R&D center, which will be completed in three months, will very quickly lead to the development of new products, some of which are already underway. "Over the past two years, we have worked in our existing R&D center with 15 to 20 startups with which we have already reached different stages of development," she notes.
Although the development process has already advanced, the company is expected to face regulatory challenges. "I think we'll make a prototype fairly soon, but I fear Israeli regulators won't be able to keep up and we'll eventually be ready before proper regulations are formulated." It will be difficult to fill the regulatory gap, as new categories have to be defined and the regulatory aspect of food safety has to be correlated with the Ministry of Health. The Israel Innovation Authority is trying to get things done," says Sverdlov.
The creation of the Rehovot center follows several investments by Tnuva in the field of food innovation, totaling tens of millions of shekels. In February, the company launched its investment arm, Tnuva NEXT, which will invest around NIS 30 million a year in food-related startups. Part of this sum will go towards follow-on investments in the FoodTech incubator run by Tnuva and its partners in the northern city of Kiryat Shmona.
In addition, Tnuva is a partner in a cultured meat consortium that two months ago received NIS 60 million from the Israel Innovation Authority. The consortium is made up of agri-food companies and four research laboratories working to make the development of cultured meat accessible, with the aim of becoming a significant player in the meat market.
The focus on alternative proteins is already paying off. Last September, Tnuva signed an agreement with the Swiss group Migros to sell its know-how in the production of soy-based milk alternatives, in a deal estimated at tens of millions of euros. The expansion of Tnuva's know-how in alternative proteins for beef, chicken, fish and eggs can be expected to allow the company, which is nearing its IPO, to increase their sources of income.
Tnuva President Haim Gavrieli, who is leading the company's delegation to the Future FoodTech Alternative Proteins Conference currently taking place in New York, said: "The establishment of the R&D Center for Alternative Proteins is part of the Group's strategy to be a leader in this area. by making these products available to the public in Israel and around the world.
"Tnuva already became a pioneer in alternative proteins 18 years ago and over the years the company has invested hundreds of millions of shekels in developing this field. We receive many requests from foodtech startups and all investments are assessed against the Group's strategy and vision, including overseas investments," he says.