Based on FAIRR's stakeholder engagement – ​​which included investors, growers, feed producers, academics, community groups and NGOs – aquaculture companies need to innovate and invest in alternatives to soy and FMFO now, to achieve the very ambitious growth targets proposed for the salmon sector as a whole. Nevertheless, FAIRR has identified three major barriers to the adoption of alternative food ingredients: scale, cost and conviction.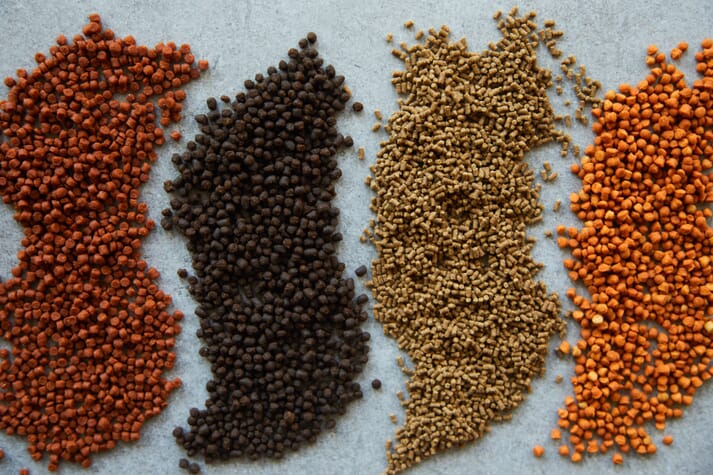 Despite the acute need for alternatives, FAIRR research has shown that there is little unanimous opinion within the industry, with different companies citing different suitability of the same alternative ingredients. Most debated of its potential use is insect meal – an alternative protein source cited as having many sustainability benefits over traditional ingredients. Company opinions ranged from placing it at the center of their food policy to the ingredient being unsuitable for salmon feed due to its poor nutritional profile. This lack of agreement sends a mixed signal to the market about which technologies will have a customer base waiting for them if funded at scale.
One ingredient that was universally cited by companies as the potential alternative was algae oil, to be used as a replacement for fish oil. However, the current price of this ingredient was cited as a clear impediment to increasing its use, as salmon feed has historically been purchased at "lowest cost".
Another group of potential alternative ingredients categorized as processed animal protein (PAP) has also been cited as a way to reduce dependence on forage fish by some companies in the FAIRR Commitment. PAPs come from the animal protein production sector as by-products and salmon farming companies based in Australia and Chile are allowed to use – and do use – ingredients such as blood meal and poultry oil in their diet.
While there is an argument that this is a form of reducing waste and increasing circularity, there are also arguments versus their usage. Of greater concern is that salmon producers who use these ingredients may inherit the risks associated with the land-based meat production sector – a sector that salmon producers themselves have readily described as inferior in terms of sustainability. Salmon producers regularly cite the benefits of salmon over other animal proteins, so using these "less sustainable" proteins next seems in some ways counterintuitive.
Raising an animal before slaughter involves environmental risks (e.g. deforestation and waste production/management) and social and governance risks (e.g. animal welfare, working conditions and antimicrobial resistance ).
Although the recent change in EU regulations regarding the use of PAPs in animal feed may create an opportunity for salmon producers in this market, such as Norway, to use such ingredients, the he industry must be aware that it does not inherit all the risks it works so hard to eliminate.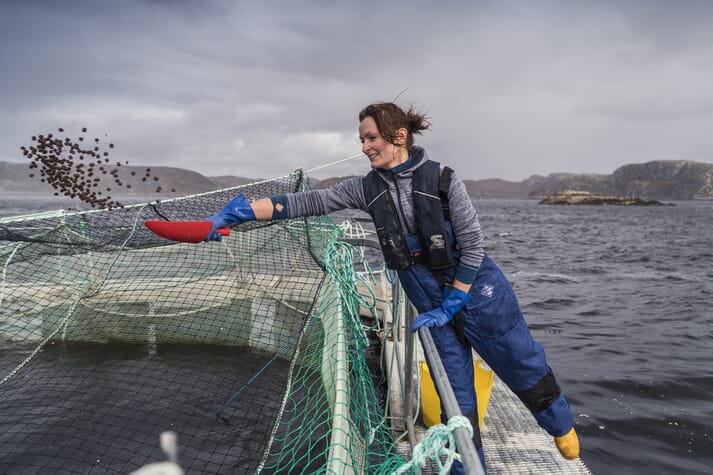 To reduce risk exposure, APIs must be assessed as rigorously as the virgin source ingredients that contribute to the food basket. The argument for circularity may be strong, but it cannot distract from the holistic assessments needed to ensure these products are produced and used sustainably.
* The FAIRR Initiative has just published its Phase 2 Report on Oceans and Biodiversity Impacts in its collaborative investor engagement on sustainable aquaculture feeds – after a coalition of 75 investors, representing more than $16 trillion in assets, met with eight of the world's largest salmon producers to discuss the risks to biodiversity and climate in their feed supply chains. This series presents the key findings and trends that emerged from Phase 2.