UF/IFAS researchers conducted market analysis to help Florida oyster farmers identify systematic differences that can help increase profits. Traveling around the country, Professor Frank Asche noticed that restaurants used a wide variety of sales strategies to sell their oysters. The prices were also different.
"We had strong indications that Gulf oysters are cheaper than oysters from other regions and are sold with less diversity," Asche said. "Our Gulf producers seem to be leaving money on the table."
By surveying restaurant menus and conducting a series of interviews with oyster buyers, including wholesalers and restaurateurs, the research team found that Gulf oysters are less expensive than oysters from all over the world. different region and have fewer attributes that are often advertised to enhance the value of oysters. Gulf oyster farmers do less than oyster farmers in other regions to increase the value of their product.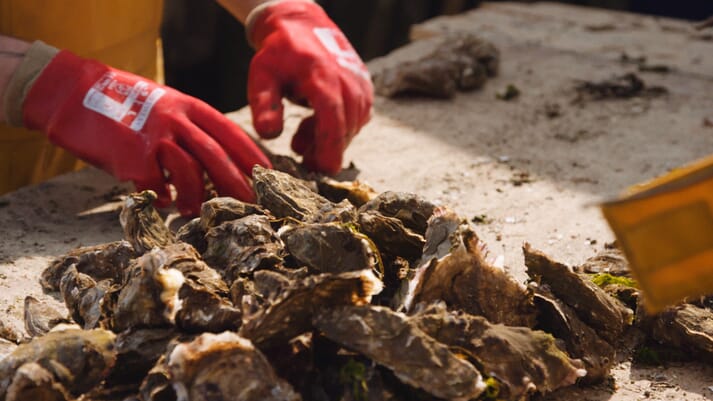 The wide variety of attributes of oysters is valuable. These are characteristics such as flavor profile, place of production, odor, meat color and saltiness. The researchers found that the value of these attributes varies by region. Also, the number of attributes listed, not the specific attributes, is what influenced the price the most. An oyster with zero attributes listed sold for an average of $3.03, while an oyster with two or more attributes listed sold for $3.45.
Previous research has found that Gulf consumers perceive the quality and safety of oysters from Apalachicola Bay and coastal Louisiana to be superior to those from other water bodies. In contrast, consumers outside the Gulf perceive the opposite. Frequent oyster consumers prefer farmed oysters.
"It's only in the south that we see Gulf oysters prevalent," Asche said. "But it is important that oysters from all regions are available in all markets to deal with seasonal variations in production. Availability is a big issue for wholesalers and restaurants. There is a real opportunity if a breeder can extend the season or focus on times when it is harder to get oysters from other areas. We have done this successfully with other Florida crops like strawberries and blueberries.
Import and consumption trends show that oyster consumption in the United States is shifting towards raw half-shell oysters, which are primarily consumed in restaurants. Oysters can be transported live a significant distance but cannot be kept out of water for much longer than a week. Timing is critical for oysters to be sold and transported to restaurants and suppliers before they die and the oyster is no longer fit to eat. Additionally, Gulf producers must ship large enough quantities of oysters for carriers and wholesalers to make financial sense.
"You can't ship just one case of oysters. It's not economically feasible," Asche said. "Volume goes with scale, and that starts with making it attractive for shipping companies to establish services to get these Gulf oysters to other parts of the country. These services will only come here regularly if the market is large enough to make it worthwhile. »
This project was supported by UF/IFAS SEEDIT research funding and conducted in tandem with research that investigated Florida oyster farmers' annual mortality events face during production. The mortality monitoring project developed new recommendations for growers and noted the new genetics as a hopeful solution to help combat spring and summer mortality.
"Reducing mortalities will of course help oyster farmers economically and if oyster farmers have better control and understanding of mortalities, they can spread out the growing season and be a more consistent supplier," Asche said.
"No oyster producer can deliver product year-round, but producers can extend their harvest season and availability to varying degrees. Gulf farmers have an opportunity and are preparing to explore it, but they still have a long way to go. I think it's only a matter of time before Gulf producers get there, but there are still challenges.