How to Make Meat and Fish Go Further
Do not deprive yourself of a food group to respect your budget. Protein is expensive, but if you pair it with legumes like beans and lentils and carbs like rice, potatoes and pasta, you can stretch a small amount of meat or fish to feed more mouths.
Here we've taken flavorful meats and fish like smoked haddock, chorizo ​​and minced lamb that will lend their flavor to a whole dish even when there's less to go. So without further ado…
Meal 1: Fish Curry and Bombay Potato Pie
This make-ahead fish pie takes a fish pie mix, madras curry paste, coconut milk and tops it all off with a spicy mashed potato mix for a more exciting version of the pie to fish. All of the drippings are soaked into the mash, creating a brilliant depth of flavor, and the mash also gets nice and crispy around the edges.
Find the recipe here
Meal 2: Lamb and bulgur meatballs with carrot and feta hummus
Use thrifty lamb meat in these meatballs which are served on a bed of carrot hummus with flatbreads to mop it all up. They're also great with ground beef or any other hash you like, or use meatballs or plant-based falafel to make it vegetarian.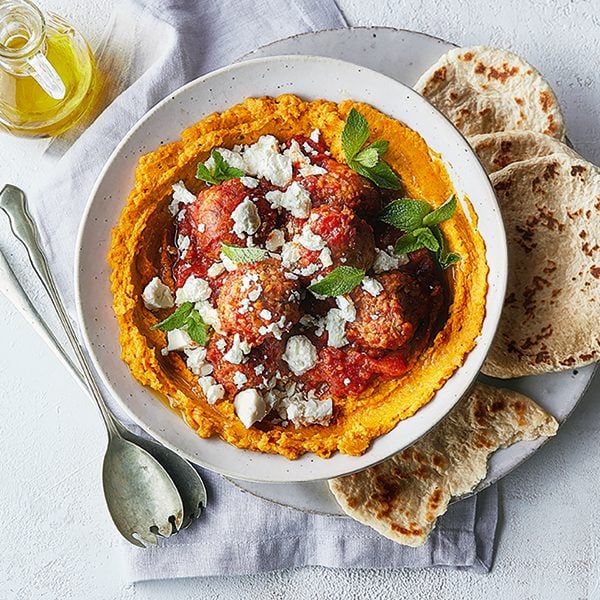 Find the recipe here
Meal 3: Fishcake tacos
Smoked haddock and mashed potatoes are turned into smoky fishcakes and served with a zesty mango salsa and lime mayo in this easy, textured taco recipe. They are perfect for a Friday night.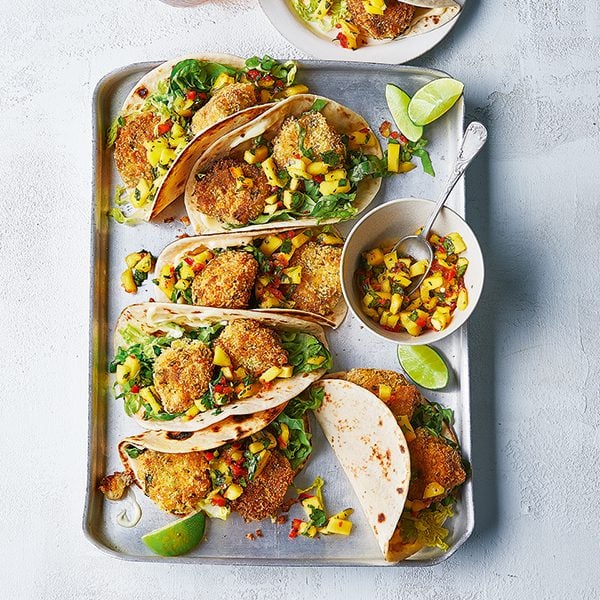 Find the recipe here
Meal 4: Steak and Lentil Salad with Arugula Salsa Verde
Take a steak and feed it to four people with this lentil salad recipe. The fresh salsa verde brightens things up and offsets the richness of the steak, while balancing brilliantly with the earthy lentils.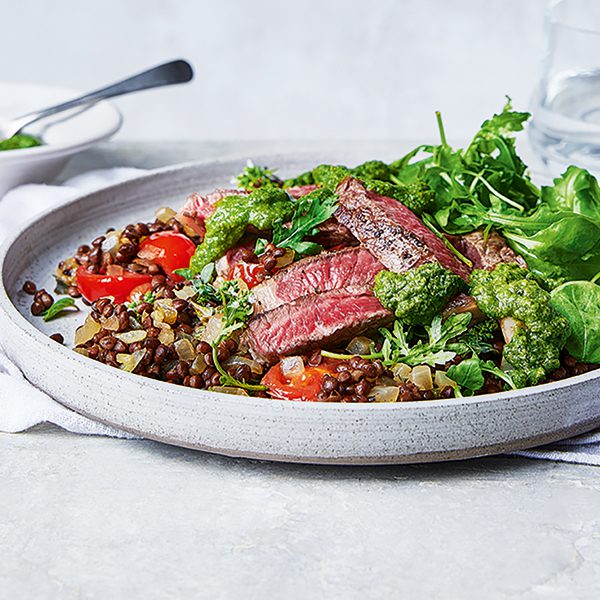 Find the recipe here
Meal 5: Chorizo ​​with beans, pasta and pangrattato
Cook tasteful chorizo ​​packs at low cost. Make sure you get the most out of it with our new Chorizo ​​and Bean Pasta topped with Pangrattato. The beans help add protein and keep this dish filling. Plus, who doesn't love chorizo ​​pasta?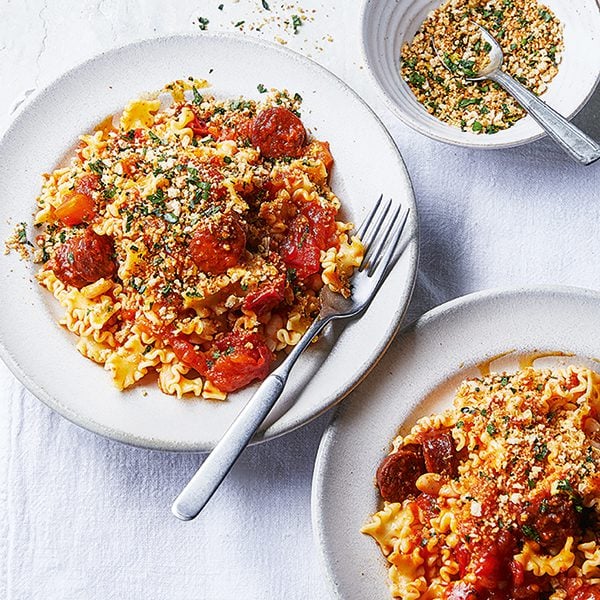 Find the recipe here
And finally…
Do not neglect the carcass – gently simmer it in water for 1-2 hours with salt, vegetable pieces (onion, carrot, celery or any other vegetable peelings) and herbs (pepper, bay leaf, rosemary, garlic). Then strain into a jug for a chicken broth that beats anything you could get at a store. Freeze in portions.