Creatine is an amino acid found in the muscle tissue of vertebrates. The compound facilitates the recycling of adenosine triphosphate (ATP) and thus contributes to the energy supply of the muscles and the brain.
Researchers from the Leibniz Institute for Freshwater and Inland Fisheries Ecology and the Thünen Institute for Fisheries Ecology in Germany have published a scientific review that brings together information on the many functions of creatine, as well as on its physiological effects on fish and its potential beneficial effects. a supplement in aquaculture are highlighted.
The role of creatine in fish nutrition
To date, little is known about the use of creatine as a supplement in fish feed. But due to its many physiological functions, creatine can serve as a valuable supplement in the diet of aquacultural species.
In fish, the creatine content per body weight is up to five times higher, which is also attributed to a higher ratio of skeletal muscle to body weight in fish compared to terrestrial animals.
According to the study authors, the observed effects of creatine in humans and various terrestrial species indicate that its supplementation in fish is a promising area of ​​research.
Use of creatine in aquafeed
"Creatine supplementation could be beneficial for the culture of aquatic species, particularly with regard to the utilization of carbohydrates and the adaptation of fish to modern farming systems and production cycles," explain the researchers.
In fact, creatine plays a vital role in fish muscle and can help improve the performance of fish raised in aquaculture.
Creatine supplementation of fish feed promotes muscle growth by increasing body mass and has the potential to improve food utilization, especially in plant-based diets.
Creatine also plays a role in osmoregulation as fish adapt to changes in salinity.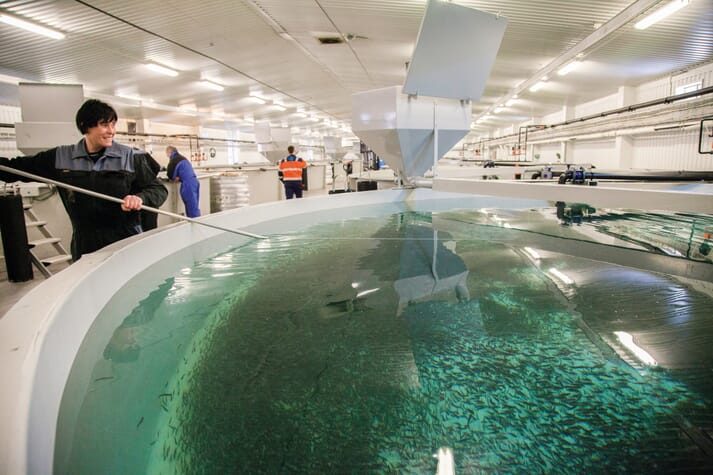 The effects of the amino acid
Growth performance
One of the observed effects of creatine supplementation is an increase in body mass. In fish, several studies have reported an increase in growth performance.
In hybrid striped bass (Morone's Chrysops×Morone saxatilis) reared in fresh water, no improvement in growth or feed efficiency was observed; however, in fish transferred to brackish water, a slight increase in weight gain was recorded.
Aerobic endurance and anaerobic sprint
Sustained swimming in fish is driven by red muscle and is characterized by glucose-fueled aerobic processes. Intense activity and exercise to exhaustion, on the other hand, are primarily driven by white muscle, resulting in rapid anaerobic consumption of energy stores.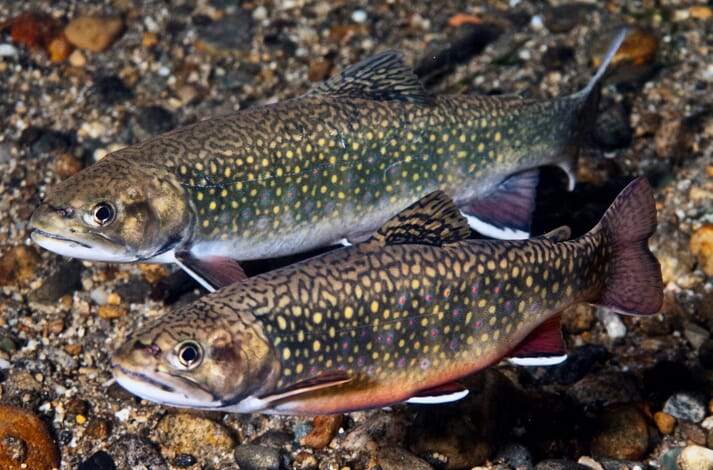 In rainbow trout (Oncorhynchus mykiss), a single stroke of the tail is enough to reduce the phosphocreatine content of white muscles. When juvenile rainbow trout were fed creatine supplements, endurance in a fixed speed test was increased.
Osmoregulation
In the African catfish (Clarias gariepinus), creatine supplementation caused a decrease in humidity, indicating the osmoregulatory activity of the creatine molecule in plasma.
In hybrid striped bass transferred to higher salinity, increases in growth performance were reported, suggesting that creatine supplementation energetically contributed to osmoregulation.
Product quality
Improving meat quality and overall product quality is extremely important for aquaculture producers, especially for high-value products like fish and shellfish.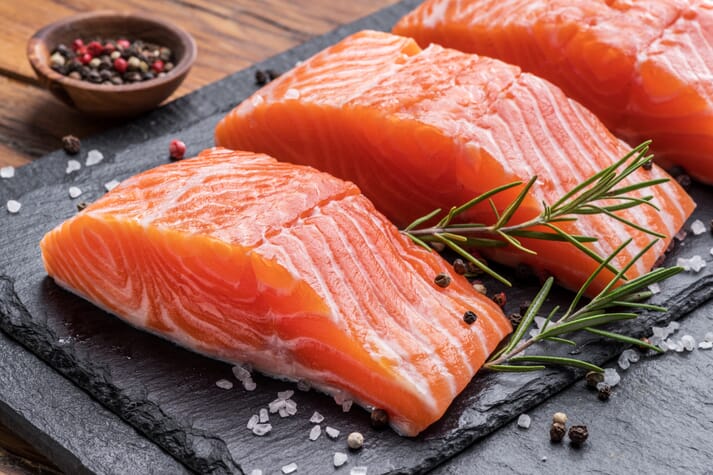 The review found that creatine supplementation stimulates protein synthesis and can lead to improved product quality for the consumer.
Some studies have investigated the possibility of manipulating parvalbumin, the major fish allergen, through creatine supplementation. However, no effect on protein level was detected.
Creatine supplementation affects post-mortem muscle pH in fish; whereas in freshwater cultured Pacific white shrimp, creatine supplementation led to more favorable product quality in terms of muscle hardness and chewing. On the other hand, increasing the diameter of the muscle fibers can also have a negative impact on the texture of the meat.
Main findings
Creatine has been used successfully in the supplementation of aquaculture feeds to improve growth performance, physical performance and to support osmoregulation.
However, effects on performance parameters (growth, feed efficiency, protein and lipid content) often show mixed results, which may be partly explained by species-specific responses to creatine supplementation. In many cases, the physiological mechanisms have not been studied and require further investigation before obtaining formal approval from the aquaculture industry.